Overview
Miller Electric – ITW Welding Middle East- addresses complex challenges as a welding manufacturer in the UAE. Innovation is key to success in the fast-paced world of welding.
As one of the strongest welding manufacturing companies in the world, they are revolutionizing the welding industry in the Middle East.
Founded in 2002, ITW Welding Middle East serves customers in the Middle East and Caspian region.
Welding experts from across the region work together to improve productivity and the welding environment. As a result, we design our welding and heating solutions for, with, and by welders.
Offering customized weld solutions, ITW Welding Middle East is committed to providing exceptional results. Using the latest technology and extensive experience, their team ensures high-quality products and services.
They can address tough welding applications or improve efficient operations. Their solutions change industries and drive success for clients in oil and gas, construction, and energy
With a strong focus on innovation and customer satisfaction, they are setting new standards in the welding industry. They are a trusted partner for businesses across the Middle East due to their commitment to excellence and ability to tackle even complex challenges.
Discover how they deliver success and shape the future of welding. Contact us now.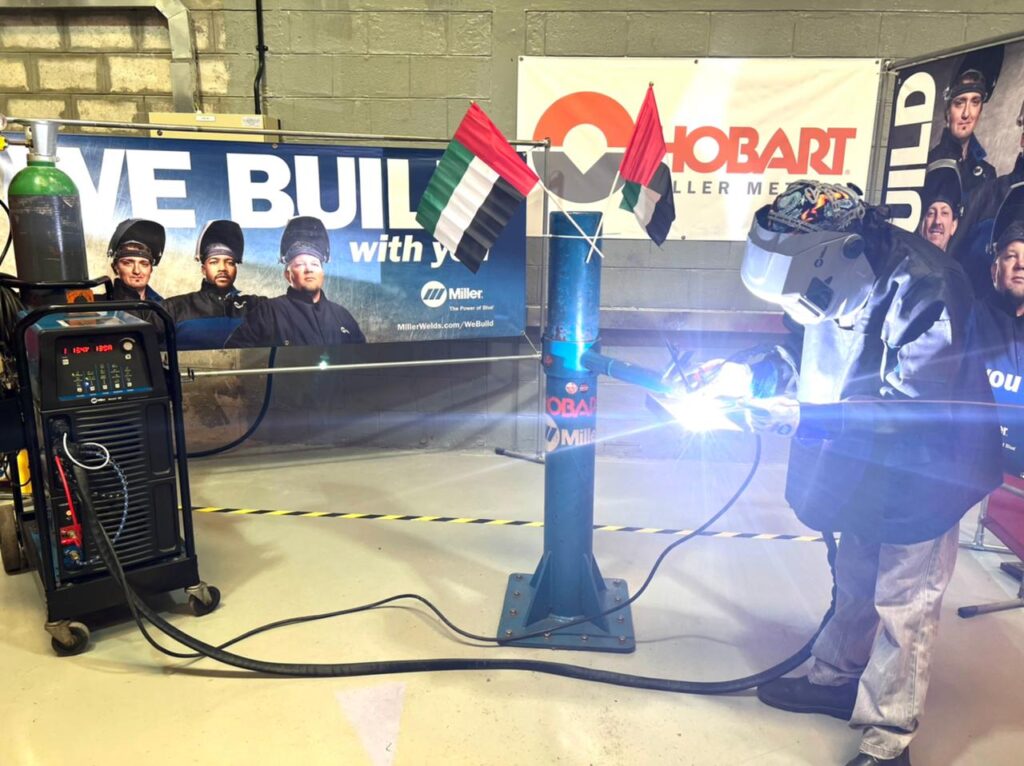 Our brand portfolio includes Miller Electric and Hobart Filler Metals.
Miller Electric is a well-known and respected leader in the welding industry. The company is recognized for its innovation, quality, and expertise in manufacturing welding equipment and solutions. As a subsidiary of ITW (Illinois Tool Works), Miller Electric has established itself as a key player in the welding technology sector, offering a wide range of products and services tailored to meet the needs of various industries and applications.